Registration
REGISTRATION HOURS:
Monday, July 18: 2-6 pm
Tuesday, July 19: 7 am-5:30 pm
Wednesday, July 20: 7-10 am
Why Go?
Why Go?
ADISA's Alternative Investments Research & Due Diligence Forum is designed for industry professionals who are employed with a Broker-Dealer, RIA, Family Office, Due Diligence Firm, or select others, that offer alternative investments in their business.
Network with more than 200 industry professionals
Learn about today's issues and business opportunities
Discover advanced due diligence techniques, processes, tools and resources
Who Will Attend?
Broker-Dealers
Registered Investment Advisors (RIAs)
Family Offices
Due Diligence Professionals
Compliance Officers
Sponsors
Affiliates
Hotel & Travel
Hotel & Travel
All Alts Research & Due Diligence Forum events will be held at:
The Renaissance Atlanta Waverly Hotel
2450 Galleria Parkway
Atlanta, GA 30339
Sponsors & Affiliates: Book your room here. Be sure to book by Monday, June 27, to ensure the $184 room rate.
---
BEWARE of hotel reservation scams: There are several hotel reservation "pirates" who somehow get prior year meeting attendance lists and then approach past attendees to reserve their hotel rooms and in so doing either steal credit card information or broker a non-refundable reservation with extra junk fees. Please note that ADISA does not call or send out emails to individuals to solicit hotel reservations. You should use only the link provided in our reservation system to book your room. Please contact us with any questions.
Agenda
Tuesday, July 19

8:50 AM - 9:50 AM

Opening Keynote Speaker

"The War for the 9%"
(QPs = 1% of U.S. investors; AI who are not QPs, 9%. The fight over that slice will define the industry for years to come.)
Featuring the industry's futurist and thought leader Bob Rice

Bob is the managing partner of Tangent Capital, a broker dealer specializing in private investments; a Senior Advisor for Macquarie Asset Management and Wilshire Associates; a member of the Board of Nasdaq Fund Secondaries; and an adjunct Law Professor teaching courses on investment management at Florida State University. As a Director of the Value Line funds' investment manager and member of the Florida State University Endowment Investment Committee, he helps oversee approximately $6 billion of investments.

Previously, Bob spent several years as the daily on-air Alternatives Editor at Bloomberg TV and Fox Business; and he is the bestselling author of Three Moves Ahead and The Alternative Answer.

Bob began his career as a trial lawyer with the U.S. Department of Justice and then served as a financial products Partner at Milbank for a decade. He left the law to found a technology startup that became the public company Viewpoint, of which he was CEO and Chairman until he returned to Wall Street to launch Tangent.

10:20 AM - 11:20 AM

Alternative Investments Sector Report

Views and data from around the alts world: 1031s, energy, REITs, BDCs, private placements, private equity

Facilitator: John Harrison, ADISA
Presenters: Mike Kell, iCapital Network; Taylor Garrett, Mountain Dell Consulting; Matt Iak, U.S. Energy Development Corporation; Kevin Gannon, Robert A. Stanger & Co.

11:30 AM - 12:30 PM

Private Placement Blowups: What We Have Learned

Overview of recent past "mistakes" in our industry's offerings and lessons drawn.

Moderator: Bryan Mick, Mick Law
Presenters: Ann Moore, International Assets Advisory; Paula Miterko, Miterko & Associates; Karlton Kleis, Arete Wealth

2:00 PM - 3:00 PM

E & O for Alts: You Think You're Covered But You're Not

Perspectives on current insurance topics regarding alts.

Moderator: Myra Nicholson, International Assets Advisory
Participants: Nick Duren, Crescent Securities Group; Lori Kamen, Aurora Securities; Dee Cordea, InterWeb Insurance

3:30 PM - 4:45 PM

Alts Marketing Best Practices: Reg 506 and Rule 2210 Compliance Tips and Common Mistakes

This session will discuss topics affecting sales of alternative investments from a marketing compliance perspective (to include discussions on general solicitation, FINRA/SEC marketing content rules, and the importance of tempering expectations during the due diligence period to ensure that the marketing side is well positioned to syndicate in a "securities compliant" manner).

Moderator: Greg Mausz, Preferred Capital Securities
Speakers: John Grady, ABR Dynamic Funds; Darryl Steinhause, DLA Piper; Brad Updike, Mick Law

5:00 PM - 6:30 PM

Cocktail Reception & Exhibit

Wednesday, July 20

8:30 AM - 9:30 AM

New DST Best Practices

Review and exploration of ADISA's new publication on DST Best Practices.

Moderator: Thomas Voekler, KVCF
Panelists: Darryl Steinhause, DLA Piper; Taylor Garrett, Mountain Dell Consulting; Tim Witt, DAI Securities

9:40 AM - 10:45 AM

Town Hall Meeting on Due Diligence Topics, Ethics and What Keeps Us Up at Night

Roll up your sleeves and join us for both large and small group discussions organized around topics important to BDs/RIAs and investment products. In particular we will focus on aspects and considerations around new products, RIA/Family Office, conservation easements, due diligence practices/betterment, and the latest L&R issues. Choose your topic or wander between groups as we develop ideas for improvement and exploration.

Moderators: Brad Updike, Mick Law
Group leaders: William Osterbrock, Baker Donelson; Brad Updike, Mick Law; Catherine Bowman, The Bowman Law Firm; Thomas Rosenfield, HillStaffer; John Grady, ABR Dynamic Funds; Matthew Malone, Lonsdale Investment Technology; Paula Miterko, Miterko & Associates; Jacob Heidkamp, FactRight; David Pittman, Cottonwood Residential; Rajeev Kotyan, Innovative Advisory Group; Craig Covington, DAI Securities

11:05 AM - 12:05 PM

More on Due Diligence Practices: Advanced Perspectives and Sponsor Due Diligence

Assessment of program manager viability and execution potential and other advanced due diligence topics.

Moderator: Dustin Zachmeyer, Bluerock
Panelists: Mike Underhill, Capital Innovations; Jacob Heidkamp, FactRight; Mark Atchity, JCC Capital Markets; Steve Ogrin, Buttonwood Due Diligence

12:05 PM - 12:15 PM

Closing Remarks

With Brad Updike, Mick Law, ADISA's 2022 Alts Research & Due Diligence Forum Chair
Attending Companies
Attending Companies
As of 7/16/2022
*Denotes exhibiting company
Affiliates
ABR Dynamic Funds
Advanta IRA
Alliance 160
Alternative Investment Exchange (AIX)
Baker Donelson
Bowman Law Firm LLC
Buttonwood Due Diligence
Coastal Capital Markets
CommonGood Capital
*Computershare
CreativeOne Securities
*DLA Piper
Exemplar Capital
Factright, LLC
*Great Lakes Fund Solutions
iCapital Network
InterWeb Insurance
*KVCF
Lonsdale Investment Technology
Mick Law PC, LLO
Moran Reeves Conn
NuView Trust
Orchard Securities
Patrick Capital Markets, LLC
*Phoenix American Financial Services, Inc.
Pivotal Wealth Management
*Preferred Capital Securities
Remterra
Robert A. Stanger & Co.
Sequence Financial Specialists
Skyway Capital Markets
StratCap
VENTURE.co Holdings
*WealthForge
Associates
1776 Wealth LLC
Accretive Wealth Management
AGES Financial Services
Alan B Lancz & Associates
American Portfolios Financial Services, Inc.
AOG Wealth Management
Arete Wealth Management
Arkadios Capital
ASG CAPCO CORP
Aurora Securities
Avantax Wealth Management
Cabin Securities
Cape Securities Inc
Capital Innovations, LLC
Concorde Asset Management, LLC
Concourse Financial Group
Corporate Investments Group
Crescent Securities Group
Da Vinci Global Consulting, LLC
DAI Securities, Inc
DFPG Investments, Inc.
Endeavor Investment Resources
Equifinancial
IBN Financial Services, Inc.
IDB Capital Corp
IFP Securities
IHT Wealth Management
Infinity Financial Services
International Assets Advisory, LLC
Investment Planners
IRL Financial
JRW Investments Inc
Kalos Financial, Inc
LifeMark Securities Corp
Lincoln Financial Advisors Corp.
Lionchase North America
Naples Asset Management Co.
Nobles & Richards
Paul M. Wendee & Associates
Pegg Capital
Pinnacle Capital Securities
RBC GAM
Redemption Capital LLC
Saxony Securities Inc
Spire Investment Partners LLC
Strategic Blueprint
The Strategic Financial Alliance, Inc.
Third Seven Capital
Sponsors
*Apollo
Ashford Securities
*Barrow Shaver Resources
*Bluerock
*Bourne Financial Group, LLC
Brandywine Asset Management
Burlington Capital
*Cantor Fitzgerald
*Capital Square
Carter Funds, LLC
Cobalt Capital Inc
Cottonwood
*Croatan Investments
Donovan Ventures
Eagle Point Credit Management
*ExchangeRight Real Estate
*Hamilton Point Investments LLC
Harbor Capital Advisors, Inc.
*Inland Real Estate Investment Corporation
InVia Capital
*Kingsbarn
*KNPRE 1031
Lateral Investment Management
Manufactured Housing Properties
Masterworks
MBD Solutions
MCI Megatel Capital Investments
Moody National Companies
*NAI Legacy
Net Lease Capital Advisors
NexPoint
Parsonex Capital Partners
*Passco Companies
*Peachtree Hotel Group
Real Source
*Realized
Sandy Bay Partners
Shopoff Realty Investments
Sovereign Partners
*Starboard Realty Advisors
*Terra Development
The True Life Companies, LLC
*Time Equities
*Triton Pacific Securities, LLC
Urban Catalyst
*US Energy Development Corporation
*Versity Investments
Waveland Energy
*Webb Creek Management Group
Exhibitors
Gold

Sponsored Items
Lanyards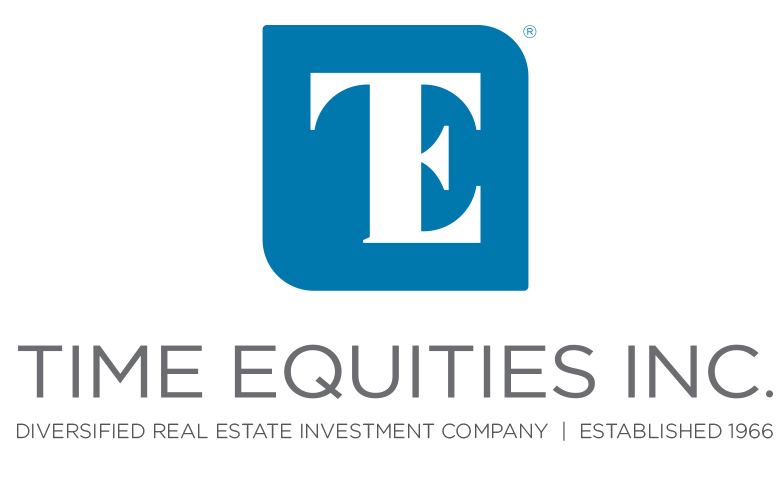 Pens

2022 Exhibit & Sponsorship Opportunities