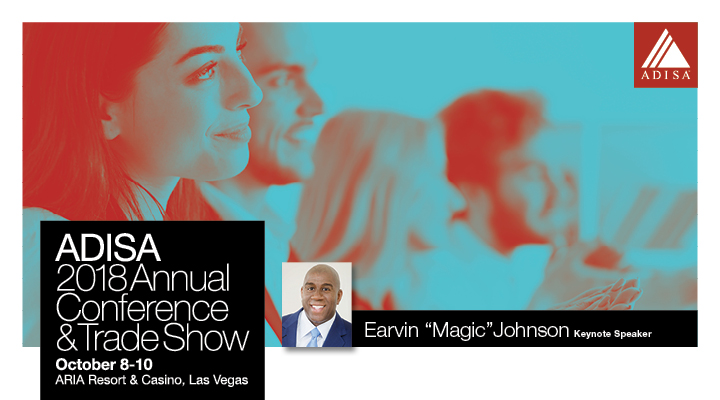 Event Schedule
Monday, October 8

2:00 PM - 3:00 PM

(1) Fundamentals of Alternative Investments

IRONWOOD 1

This session will identify detailed aspects of alternative investments. We will examine typical varieties of offering structures and the corresponding related potential benefits and risks associated with investments in alts. Examples of topics covered will be the investment process of sales, suitability and required disclosures. Panelists will identify how certain rules and regulations apply to the various types of offerings, and why due diligence is an absolute critical part of the process to identify potential risks. Alternative investments cover a wide variety of industry sectors, including but not limited to real estate, energy, equipment and commercial debt. Because they have a low correlation to traditional asset classes, they provide excellent diversification to a portfolio heavy in stocks when positioned correctly. Generally speaking, alts are traditionally illiquid and difficult to value; thus, considered a riskier proposition, but they absolutely have their place in an investment portfolio. This session will also address the legal, tax and regulatory issues surrounding alt offerings with some of the best minds in the industry!

Moderator:

Mark Petersen

, MBD Solutions

Presenters:

Larry Goff

, Triloma;

Merriah Harkins

, GWG Holdings;

Greg Mausz

, Preferred Apartment Communities

(2) 1031 and 1033 Exchange Fundamentals

IRONWOOD 2

Taking 1031 and 1033 Exchange Fundamentals to the next level -- a session for everyone! Hear from 1031 and 1033 industry leaders about the basics of 1031s and 1033s and how a rep might add them to their client offerings and start the client offering process.

Moderator:

Sean Hall

, Inland Real Estate Investment Corporation

Presenters:

Mary Jo Wenmouth

, ExchangeRight Real Estate;

Mike Bendix

, DFPG Investments;

Mark Kosanke

, Concorde Financial Services

(3) Real Estate Outlook: Office, Retail, Industrial

JUNIPER 1

How are the operating fundamentals today and the future looking? Who is investing in each asset class and why? How will the macro economy and interest rates impact investment returns in the next few years?

Facilitator:

Martin Hedstrom

, The Bowman Law Firm

Presenters:

Colleen Johnson

, Phillips Edison & Company;

Steve Stroker

, Black Creek Group;

Matthew Malone

, FS Investments

(4) Energy 2018-2019: The Awakening of an Almost Forgotten Asset Class

IRONWOOD 3

In view of the severe turbulence with oil and gas markets in 2015 through early 2017, we'll discuss how and why energy almost became a forgotten asset class, as well as the developments recently leading to this asset class's resurgence today. In view of recent upward market movements in oil and gas, we'll discuss areas of the U.S. that are ripe for energy program capital and areas that are overpriced. We'll discuss the product structures and return policies within the energy segment that will be available to retail/RIA investors in 2018, and how today's commodity markets favor or possibly disfavor such investments. We'll also discuss how due diligence officers and investment managers should be looking at non-traded energy pass-throughs from standpoints of opportunity and risk management, and how to evaluate the merits of these products.

Moderator:

Justin Reich

, APX Energy

Participants:

Matthew Iak

, U.S. Energy Development Corporation;

Andy Nguyen

, Resource Royalty;

Rhett Gist

, Montego Minerals

3:10 PM - 4:15 PM

(5) Advanced Principles of Alternative Investments

IRONWOOD 1

This session will identify advanced principles of alternatives available today to the BD/RIA community. The panelists will provide an outline of the key fundamental elements that should be considered and evaluated when reviewing and prior to working with alternative investments. Industry experts will share their best ideas for what really works when it comes to implementing alts into one's practice. Collectively, industry participants including issuers, sponsors, broker-dealers, registered representatives, investment advisors, attorneys and third-party analysts can particpate and play key roles by providing essential input on how to conduct proper due diligence and evaluate investment offerings due to the unique nuances in each program. Because they have a low correlation to traditional asset classes, alts can provide excellent diversification to a portfolio heavy in stocks when positioned correctly.

Moderator:

Greg Mausz

, Preferred Apartment Communities

Presenters:

Corey Maple

, Lodging Fund REIT III;

Phil Meserve

, Stira Capital Markets Group;

Lisa Robinson

, Carter Multifamily

(6) Real Estate Outlook: Multifamily, Students, Seniors, Hospitality

JUNIPER 1

How are the opertating fundamentals today and the future looking? Who is investing in each asset class and why? How will the macro economy and interest rates impact investment returns in the future?

Facilitator:

David Sengstock

, Mick | Law

Presenters:

Eric Kaplan

, Griffin Capital Company;

Patrick Nelson

, Nelson Partners;

Kyle Bourne

, Bourne Financial Group;

Greg Vickowski

, S2K Financial

(7) Debt Offerings: What to do in an Increasing Rate Environment? Is There Still a Place for Bonds?

IRONWOOD 2

Not all investors are (or should be) 100% equity investors. Some need fixed income as a portion of their investment portfolios, others desire more protection wiht secured or mezzanine positions. With rising interest rates and inflation looming, bonds could be negatively impacted. Hear from a panel of experts on a current comparative analysis to equity investments and the best strategies for delivering income for investors in a rising interest rate environment.

Moderator:

Dana Woodbury

, Bottonwood Investment Services

Participants:

Matt Leiter

, GK Development;

Paula Miterko

, Miterko & Associates;

J.R. Thacker

, Center Street Securities

(8) Conservation Easements: Making the World a Better Place! Conservation and Investment Can Co-Exist

IRONWOOD 3

The basics: what are conservation easements and how do they work? What do due diligence officers and financial advisors need to know to successfully navigate the conservation easement landscape? What do clients need to know and be wary of when considering their options? Hear from some of the most knowledgeable experts in the conservation easement sector.

Moderator:

Brad Updike

, Mick | Law

Participants:

Clayton Mobley

, Green Rock;

Bryan Kelly

, Webb Creek Management Group;

Michael Williams

, Sixty West

4:30 PM - 5:00 PM

Conference Kick-Off

JUNIPER 3, 4

5:00 PM - 6:00 PM

General Session I: Industry Update

JUNIPER 3, 4

Review of latest trends and data from around the various sectors of our industry.

Moderator:

Bill Winn

, Starboard Realty Advisors

Presenters:

Taylor Garrett

, Mountain Dell Consulting -- Syndicated Like-Kind Exchanges

Matthew Iak

, U.S. Energy Development Corporation -- Energy

Mike Huisman

, DST Systems -- REITs/BDCs, etc.

Kevin Gannon

, Robert A. Stanger & Co. -- Private placements

6:00 PM - 7:00 PM

Cocktail Reception & Exhibition

EXHIBIT HALL

Tuesday, October 9

8:00 AM - 9:00 AM

Breakfast & Exhibition

EXHIBIT HALL

9:00 AM - 9:50 AM

General Session II: L&R Update Part I -- What You Need to Know: Regulatory Updates Including FINRA, NASAA and Other Important Issues

JUNIPER 3, 4

Moderator:

Catherine Bowman

, The Bowman Law Firm

Participants:

Joey Brady

, NASAA;

Tom Selman

, FINRA;

Thomas Rosenfield

, Hillstaffer

10:00 AM - 10:50 AM

(10) DST Investing by Property Type

IRONWOOD 2

What's trending in various property types throughout the country? Why are some property types not offered? Why are "value add" properties rare? How does the DST structure change traditional real estate investment underwriting practices? Who is taking home the biggest piece of the pie, and how are they getting there without dropping the crumbs?

Moderator:

Craig Covington

, Discipline Advisors

Participants:

Adriana Olsen

, Passco Companies;

Rahul Sehgal

, Inland Private Capital Corporation;

Bill Winn

, Starboard Realty Advisors

(11) REITs in the Modern Age

JUNIPER 1

How REIT structures and benefits have evolved over time, including multiple share classes, NAV REITs, and more.

Moderator:

Kevin Greene

, Hartman

Participants:

Dan Shaeffer

, Cottonwood Residential;

Bill Lehew

, Hines Securities;

Aaron Wessner

, Cantor Fitzgerald

(12) RIAs: How to Incorporate Alternatives in Portfolios, Commissions & Fees

IRONWOOD 3

More and more our clients are afraid of potential market volatility for stocks and interest rate risk with bonds. Considering the many great alternative investments that we have available, using growth or private debt alts to reduce volatility, market risk, and interest rate risk can help clients preserve their assets and sleep better.

Moderator:

Lavea Thomas

, Waypoint Residential

Participants:

Vince Annable

, Wealth Strategies Advisory Group;

Vali Nasr

, Claraphi Advisory Network;

Carter Williams

, iSelect Fund Management

(9) Late-Breaking New Product Investigation

IRONWOOD 1

ADISA's intrepid newsman, John Grady, goes in exploration of the newest entrants to our space. Blazing new trails, our newsman searches out original sources for new investment products. Tune in now for the latest investment strategies from some of our newest sponsors or products.

Reporter:

John Grady

, DLA Piper

Participants:

Jeremy Goff

, Tortoise Investments;

Jeff Shafer

, CommonGood Capital;

Derek Uldricks

, Virtua Capital Management

11:00 AM - 11:50 AM

(13) Taking Advantage of Tax Reform

JUNIPER 1

"Taking advantage of tax reform -- the impact of the 2017 tax reform on alternative investment programs"

This panel will provide a summary of key elements of the 2017 tax reform applicable to alternative investment programs and address what such programs can do to take advantage of the tax reform.

Presenters:

Peter Matejcak

, Baker McKenzie;

Don Deans

, Sixty West

(14) 1031 Tax Reporting and Full Cycle Events

IRONWOOD 1

1031 tax reporting covering full cycle events. A walk-through of IRS Form 8824 using a live 1031 exchange from start to finish. The demonstration will include a full cycle event and rolilng into the next DST. What gets reported, how does it get reported, how does mulitple properties affect the process and calculations. Sponsors learn what information and format investors need to be provided and reps learn how to advice their clients on DST exchanges and full cycle events.

Presenters:

Mark Kosanke

, Concorde Investment Services;

Stephen Decker

, IPX 1031

(15) BDCs are Trending Due to Regulatory Relief ... Should You Get on Board Again?

IRONWOOD 2

This session will dive into the recent regulatory changes for BDCs and how sponsors, broker-dealers and advisors are responding and how the changes will shape current and new registrations. The particiapnts will be a sponsor executive, broker-dealer due diligence associate, and a seasoned outside due diligence professional.

Discussion topics will include:

How are BDCs raising money now modifying investment strategy and objectives?
Will there be an increased opportunity for mergers?
What does the pipeline look like for new registrations and will there be a fundamental difference in structure in the future?
Making room for BDCs on the shelf as part of a well-diversified product platform.

Moderator:

Dana Woodbury

, Buttonwood Investment Services

Presenters:

Brian Buehler

, Triton Pacific Securities;

Rob Hoffman

, FS Investments;

Craig Merkt

, Calton & Associates

(16) Energy & Conservation: Contrasting the Program Features, Benefits & Risks

IRONWOOD 3

In this session, we'll discuss the structures, economics, tax benefits and pitfalls relating to passthroughs that engage in oil/gas or tha acquire conservation sensitive real estate. While both product segments are generally known to generate special tax benefits, they are products with different risks and suitability profiles. This session will focus on the asset/structure types, economic profiles, and tax consequences of both product segements and will also discuss which types of investors are better suited for each. This session will also discuss the risks associated with both product segments, and how such risks can be managed to various degrees through structuring best practices and through cautious due diligence. Advisors, due diligence personnel, and C-level management are all welcome to attend.

Moderator:

Alyson Harter

, Williams Mullen

Participants:

Alan Solon

, EcoVest Capital;

Woody Soemantoro

, MDS Energy Development;

Kurt Tesh

, Kalos Financial

12:00 PM - 1:45 PM

Lunch & Exhibition

EXHIBIT HALL

1:45 PM - 2:35 PM

(17) What is Driving Interval Funds and Who is at the Wheel?

IRONWOOD 1

Interval funds continue to see a steady stream of demand with new offerings and sponsors continuing to join the space. This panel will discuss the reasons why interval funds continue to be popular vehicles in today's environment, and what the expectations are for the future. We'll also look at how these vehicles are managed, the various third-party service providers that are involved and what the ultimate costs and benefits are for investors.

Moderator:

Martin Hedstrom

, The Bowman Law Firm

Participants:

Mike Bendix

, DFPG Investments;

Chris Shaw

, DST Systems;

Randy Anderson

, Griffin Capital Company

(18) Purchasing & Servicing Alternatives for RIA Firms

IRONWOOD 2

A discussion of purchasing and servicing alternative investments for RIA firms. When it comes to using alts, RIA firms face a variety of unique issues, such as processing subscriptions for busy clients, AUM billing, and custody. The panel will consist of clearing brokers, transfer agents, and technology services firms who will focus on the 1) services, 2) technologies and 3) costs for RIA firms who use alt strategies. Panelists will identify the unique business issues their RIA clients are encountering and focus on solutions. The discussion will incorporate audience participation and will conclude with industry outlooks.

Moderator:

Vali Nasr

, Claraphi Advisory Network

Participants:

Jason DeBono

, NuView RIA;

Blaine McLaughlin

, VIA Folio;

Joan Dromey

, Computershare

(19) DST Tech: Debt/Master Tenants & Buyouts

IRONWOOD 3

Everything you wanted to know about the technical aspects of DSTs tax but were afraid to ask! This panel will evaluate tax structuring and compliance issues for DSTs.

Presenters:

Darryl Steinhause

, DLA Piper;

Peter Matejack

, Baker McKenzie

(20) Reg D & Reg A Offerings: How They Compare and When to Use Which Structure

JUNIPER 1

Reg D and Reg A offerings -- more nimble and less costly than public offerings? This panel of experts will discuss the merits and pitfalls of both structures, case studies on how the selection is made, and how those decision affect investors.

Moderator:

Deborah Froling

, Kutak Rock

Participants:

Rhys James

, Kaplan Voekler Cunningham & Frank;

Daniel Oschin

, Shopoff Realty Investments

2:45 PM - 3:35 PM

(21) Opportunity Zones 101

JUNIPER 1

Welcome to Opportunity Zones -- a look behind the curtain on the opportunities available using qualified Opportunity Zone funds, created under the Tax Cuts and Jobs Act of 2017.

Presenters:

Darryl Steinhause

, DLA Piper;

Steven Meier

, Seyfarth Shaw

(22) Expanding 1031 Business for Reps

IRONWOOD 1

Looking beyond the usual suspects for clients and referrals. Hear from wholesalers and reps on successful strategies to grow your business.

Presenters:

Tom Jahncke

, Passco Companies;

Geoff Flahardy

, ExchangeRight Real Estate;

SuZanne Kennedy

, First American 1031 Exchange Consultant

(23) Understanding Marketing and Advertising Limitations

IRONWOOD 2 Moderator: Michael Dunn, Seyfarth Shaw Participant: Cam Hellewell, Orchard Securities

(24) REIT Preferred Stock Offerings: What Makes These Offerings Appealing and What to Look for in a New (or Existing) Preferred Offering

IRONWOOD 3 Are preferred stock offerings more appealing than traditional common stock REIT offerings? Why? What types of return expectations should investors have when participating in these offerings? What makes one preferred offering better than another, and how should firms evaluate these offerings against each other in the due diligence process? This session will also discuss warrants and valuation considerations, trade execution, the structural nuances of these types of offerings, as well as where preferred stocks fit in overall portfolio allocation. Moderator: Coby Johnson, Four Springs Capital Trust Participants: Larry Lyons, Kalos Financial; Josh Hoffman, Bluerock Real Estate; Scott Smith, FactRight

3:35 PM - 4:00 PM

Break & Exhibition

EXHIBIT HALL

4:00 PM - 4:50 PM

(25) REITs in Advisory Accounts: What are the Options and What do Sponsors, Broker-Dealers and RIAs Need to do to Make it Work?

IRONWOOD 1 REITs are used in advisory accounts on a limited basis, but new product structures have evolved to meet the necessary requirements to be on these platforms. What are the relevant requirements, what product structures are available that meet these requirements, and what additional changes are needed to further drive REIT adoption in this space? Moderator: Catherine Bowman, The Bowman Law Firm Participants: Frank Tauches, American Portfolios Financial Services; Peter Magnuson, Ladenburg Thalmann & Co.

(26) Opportunity Zone Offerings: The First Wave

JUNIPER 1

This moderated panel will provide a forum for qualified Opportunity Zone Fund pioneers to discuss the issues they have grappled with in establishing the first QOZ funds.

Moderator:

Steven Meier

, Seyfarth Shaw

Participants:

Dan Cullen

, Baker McKenzie;

John Balboni

, Sullivan & Worcester;

Greg Genovese

, Sound West Realty Capital;

Kevin Shields

, Griffin Capital Company

(27) Private Equity: Is Smart Money the Right Fit for Retail Investors?

IRONWOOD 2

Private equity has become a popular adjective used by sponsors to gain attention and marketshare. This session is aimed to introduce and/or enhance financial advisor knowledge on private equity. Session includes introduction to private equity, structure, funding cycles, deal sourcing and underwriting, portfolio management, and negotiated exit strategies.

Moderator:

Grant Mathey

, Mick | Law

Participants:

Brian Buehler

, Triton Pacific Securities;

Todd Doorenbos

, Arete Wealth Management;

Steve Thayer

, Handler Thayer

(28) Making Progress with Automation

IRONWOOD 3

Setting up new accounts and contributing assets to alts products has historically been difficult. Hear from a group of industry participants who has started to build the case for widespread adoption of trade automation, APIs and e-signature that could help make it easier to establish alts positions and attract new investors and advisors.

Moderator:

Mike Huisman

, DST Systems

Participants:

Tom Fortin

, iCapital Network;

Brad West

, FS Investments;

Tony Chereso

, Institute for Portofolio Alternatives

5:00 PM - 6:00 PM

General Session III: L&R Update Part II -- FINRA Supplement: Answers for You

JUNIPER 3, 4

Moderator:

John Grady

, DLA Piper

Participant:

Tom Selman

, FINRA

6:15 PM - 7:15 PM

Cocktail Reception & Exhibition

EXHIBIT HALL

Wednesday, October 10

7:30 AM - 9:00 AM

Breakfast & Exhibition

EXHIBIT HALL

9:00 AM - 10:00 AM

General Session IV: Keynote Speaker Earvin "Magic" Johnson

JUNIPER 3, 4

10:10 AM - 11:00 AM

(29) Broker-Dealer Advisory Council

IRONWOOD 3

Our popular gathering of broker-dealer and RIA principals and key management personnel is designed to be the BD/RIA voice within ADISA. This free exchange of ideas is often lively, as participants brainstorm possible solutions to problems that are unique to broker-dealers and their reps.

Tom Selman, Executive Vice President, Regulatory Policy and Legal Compliance Officer, FINRA, will be in attendance to give an industry update from the regulator's perspective. This is one you won't want to miss!

(30) Best Practices for Evaluating Risk in Real Estate

JUNIPER 1

There are numerous risk factors to consider when evaluating real estate from property specific factors, to portfolio metrics, to macro-economic trends and much more. Dr. Randy Anderson will walk you through what risks are most impactful over the long-term, which are most impactful in the short-term, and what investors should be primarily concerned with in the current environment.

Facilitator:

John Harrison

, ADISA

Speaker:

Randy Anderson

, Griffin Capital Company

(31) Marketing Ideas for Sponsors in Today's Market: Tips and Tricks

IRONWOOD 2

Whether you are a new sponsor trying to raise your first $50 million or a long-established sponsor wiht years of monthly multimillion dollar fundraising under your belt, it is harder today to raise for many investment vehicles and asset classes. The marketplace demands products that have transparency, investor protections, solid investment and exit strategies and lower fee structures. Regulatory agencies demand intricate compliance and disclosure requirements, which is easy for a sponsor's unique product and story to get lost. How do you make yourself and your products stand out? What are the best ways to get due diligence officers to move your due diligence review to the front of the line? How do you increase your penetration rates within the broker-dealer community and then within each broker-dealer after they approve?

Moderator:

Paula Miterko

, Miterko & Associates

Panelists:

Jan Ryan

, JCC Advisors;

Janice Olson

, Resource;

Michelle Moore

, SmartStop Asset Management;

Brandon Balkman

, Orchard Securities

11:10 AM - 12:10 PM

General Session V: Bob Rice

JUNIPER 3, 4

Alternatives in Action—On to Business
Hear America's foremost expert in mainstreaming "alts". This session will pick up where the summer overview left off: function, portfolio design, expectations, economic cycles, funds, direct holdings, asset classes, geography, tax impact, interest rates, and more for various alternatives in our space for the wisest investments.

Keynote Speaker Bob Rice, Tangent Capital Partners
Education Tracks
1031 Like-kind Exchanges
Alts in general (BDCs, Interval Funds, Reg A+, Debt, Preferred Offerings, etc.)
Alternative Investing 101/102 (fundamentals and best practice)
BDAC (Broker-dealer Advisory Council)
Energy
Real Estate (real estate outlook, REITs)
BD Practice management
RIA/Family Office Practice management
Tax (Opportunity Zone Funds, Conservation Easements, etc.)
Technology/Security
Applied academic research results
Sponsor only concerns
New Innovative Products
Legislative & Regulatory Updates
Special Guests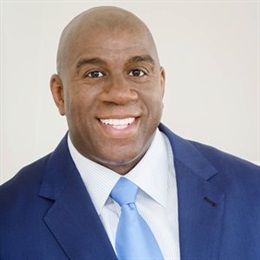 Earvin "Magic" Johnson
Keynote Speaker
Earvin "Magic" Johnson is the Chairman and Chief Executive Officer of Magic Johnson Enterprises, an investment conglomerate valued at an estimated $1 billion dollars. Since retiring from the NBA over 20 years ago, the legendary basketball star has morphed into a business powerhouse who has dedicated his life to leaving a positive impact in underserved urban communities. Having left the basketball court for the boardroom, Johnson parlayed the skills and tenacity he acquired on the court into a winning formula for successful business ventures.

For the last two decades Johnson has consistently turned heads with his unprecedented partnerships. In his early years as an entrepreneur, he forged an alliance with Sony Pictures to develop Magic Johnson Theatres. In 1998, he teamed with Starbucks to become the only franchisee in the history of the company, acquiring and eventually selling 125 stores in a lucrative move which further solidified his position in the business world. Both ventures served as catalysts for redevelopment in urban communities, and are widely recognized as the corporate blueprint for engagement and success with urban consumers across America.

Still a commanding presence in the sports world, he made history in 2012 when he became co-owner of the Los Angeles Dodgers, a Major League Baseball franchise that was purchased for an astronomical $2 billion dollars. It was the highest purchase price for any professional sports team at the time. He also co-owns the Los Angeles Sparks of the WNBA and Major League Soccer's Los Angeles Football Club.

Johnson continues to expand his influence through a number of other investments. He currently has controlling interests in EquiTrust, a $14 billion financial services company, ASPiRE, an African-American television network, and SodexoMAGIC, a food service and facilities management company.

The Lansing native is constantly evolving and remaining relevant in a dynamic digital age by broadening his scope into infrastructure and technology. Through a newly formed fund, Johnson is investing more than $1 billion dollars on infrastructure improvement in the United States. His technology endeavors include the acceptance of a board position with Square, a mobile payment company that supports small businesses and entrepreneurs. Likewise, operating under the philosophy that true success is making others successful, he is also one of the leading investors in a number of minority-owned tech companies that include Jopwell, a diversity and hiring recruiting platform, and Walker & Co Brands, a company that develops health and beauty products for people of color. He is deliberate in his investment strategy to bring positive impact to the community.

Johnson also serves as Chairman and Founder of the Magic Johnson Foundation, where his commitment to transform Urban America continues through HIV/AIDS Awareness and Educational Programs. Remaining true to his humble Lansing beginnings, he is unwaveringly dedicated to working with major corporations and partners to bring jobs and high-quality products and services to underserved communities.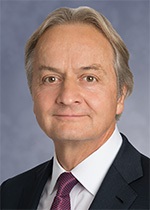 BOB RICE
Bob is the country's most recognized expert on mainstreaming alternatives. His provocative, high-energy presentations show why, in today's environment, non-traditional investments are essential components of individual portfolios … and how the entire financial industry is changing to deliver them. His insights arise from 30 years' experience as a lawyer, banker, and consultant for elite institutional investors, asset managers, and financial advisors.

Bob is the pioneer educator in our field: his foundational book The Alternative Answer became a Wall Street Journal bestseller, and his Bloomberg and Fox TV spots, "Bob's Buzzword," have explained the lexicon to millions of viewers.

He is a Director of Nasdaq Private Markets; a senior consultant to Wilshire Associates and Neuberger Berman; and serves on the board of the Value Line Funds' investment advisor and the editorial committee of The Institute of Wealth and Investments.

Bob's firm, Tangent Capital, advises private equity, hedge, and real asset managers and institutional investors. RicePartners.com hosts Bob's recent award-winning articles, presentations, events calendar, and a library of his TV Buzzwords.
Attending Companies
1031 Financial
Accretive Wealth Management
Affinity Real Capital
AIG Advisor Group
Alan B Lancz & Associates
Alpha Investing
Alta Investment Group
Alternative Investment, Inc
American Portfolios Financial Services, Inc.
Ameritas Investment Corp
Ameritas Investment Corp.
Anchor Financial Group
Andorra Investment Management
Angel Rock Advisors
Anthem Wealth Management
AOG Wealth Management
Applied Capital, LLC
Archer Investment Advisors
Arete Wealth Management
Argos Family Office LLC
Arkadios Capital
Arque Capital Ltd.
ASG CAPCO CORP
Ashland Pacific
Atlanta Capital Group
Atomi Financial Group
Ausdal Financial Partners
BANDER Investments
Bank Fund Equities, Inc.
Belpointe Asset Management LLC.
Berthel Fisher & Company Financial Services Inc
Blue Summit Financial Group
Blue Summit Wealth Management
Breakwater Capital
Bren Ventures
Bridge Valley Financial Services
Business Transition Services, Inc
Cabin Securities
Cabot Lodge Securities, LLC
Calton & Associates Inc
Cambria Capital
Cambridge Investment Research Inc
Cantlon Financial Planning, LLC
Capital Financial Services, Inc.
Capital Management Analytics
CapStack Partners
Capstone Wealth Planning
Capulent LLC
Cardinal Capital
Cascade Financial Management Inc
Catalina Capital Group
Catalyst Wealth Management
Centaurus Financial, Inc.
Center Street Securities, Inc.
Certis Capital Management
Cetera Financial Group
Chalice Capital Partners, LLc
Claraphi
Claraphi Advisory Network, LLC
Clear Direction Investments
Clear Direction Investments LLC
Clear Stream Advisors
Coastal Equities, Inc.
Colorado Financial Service Corporation
Commonwealth Financial Network
Competitive Edge Wealth Management
Comprehensive Financial Solutions and Tax
Concorde Asset Management, LLC
Concorde Investment Services LLC
Corcapa 1031 Advisors
Cornerstone Exchange Services
Cornerstone Real Estate Investment Services
CORPORATE INVESTMENTS GROUP, INC.
Cottonwood Residential
Courtlandt Financial Group, Inc.
Creative Wealth Advisors, LLC.
Crescent Securities Group Inc
cSquared Wealth
CUBED Systems
Cuso Financial Services
Da Vinci Global Consulting, LLC
David A. Noyes & Company
Dempsey Lord Smith, LLC
Derby and Derby
Desert Rose Capital Management, Inc.
DFPG Investments, Inc.
Discipline Advisors, Inc.
Dorado Peak Capital
Dunn Financial, Inc
DWYER FINANCIAL, LLC
Ebert Associates
Elmcore Securities LLC
Emerson Equity LLC
Equifinancial LLC
Fiduciary Wealth Management, LLC.
Financial Architects
Financial Architects, Inc.
Financial Designs, Ltd.
Financial, Insurance, & Tax (FIT) Planning Group
First Financial Equity Corp.
First Financial Equity Corporation
First Guardian Group
FISN/Landolt Securites
FISN/Landolt Securities
Folio Investments, Inc.
Fortitude Investment Group LLC
FourStar Wealth Advisors, LLC
Fox Wealth Advisors
Frontier Wealth Strategies
FSC Securities Corporation
Global Wealth Partners Inc
Gonzalez Family Office
Gotham Investors
Gradient Securities, LLC
H&S Wealth Management
Hartfield Financial & Insurance Services, Inc.
Heritage Capital Advisors Inc
Herr Capital Management, LLC
Hickory Capital, LLC
High Camp Consulting
Highlander Wealth Services, LLC
HN Financial Group
Horev & Associates
IAMC
IAR
IFSG
Independent Financial Group, LLC
Independent Financial Services Professional
Innovative Advisory Group, LLC
INNOVATIVE WEALTH PARTNERS, LLC
Insight Wealth Group
International Assets Advisory, LLC
Investment Advisor Associates Inc
Investment Capital Resources
Investment Security Corporation
IRA Wealth Management
IREXA Financial Services / Wealth Strategies
ISC Group
Joseph Stone Capital L.L.C.
JRL Capital Advisors
JRL Capital Corp
JRW Investments
Kalos Capital, Inc.
Kalos Financial, Inc
Karas Partners Inc.
Karen Templeton
KCD Financial
KF Financial Services
Kingsley Family Office
Knapp Financial Advisors
Kolinsky Wealth Management
Kuettel Capital
Kuhn Wealth Management
Ladenburg Thalmann & Co. INC.
Lamont Financial Services
Landolt Securities Inc
Latus Group, Ltd.
Lazari Capital Management Inc.
Legacy Wealth Management, LLC
Legend Capital Group
Life Strategies Advisors
LightPath Capital, Inc.
Lincoln Financial Securities Corporation
Lionchase Holdings
LJCooper Capital Management LLC
Lopez Wealth Management Group
LPL FINANCIAL LLC
Luxor Financial Group, Inc
M.A. Hill Brokers
Maroon Capital Group
Massey Financial Group
MB Investments
MBR Capital Management, Inc.
McRay Money Management, L.L.C.
MEHTA SERVICES COMPANY
Miller Buckfire & Co., LLC
Mirae Asset Wealth Management
Moloney Securities Co., Inc.
Money Concepts Capital Corp.
MStevens Wealth Advisors
Nardini Inc
National Securities Corporation
New Frontier Financial Advisory, LLC
Newbridge Securities Corporation
NPB Financial Group
Npb Financial Group, Llc
Oak Tree Securities, Inc.
Oakwood Advisory Group
Orchard Securities - CTT
Pariter Securities, LLC
Pariter Wealth Management Group
Park Ave Capital Management Intl.
PARK CITY CAPITAL INC
Passed Pawn Advisors
Paul Delle Cese, CPA, RR
Pearson Capital Management
Personalized Retirement Solutions, Inc.
Platinum Wealth Group
Polley Financial
Preylock Holdings
Primex
Purshe Kaplan Sterling Investments
Quiver Financial
R.W. Bowlin Investment Solutions
RCM Investments
RCX Capital Group, LLC
RD Heritage Group
RealtyNet Advisors, Inc.
Redmount Capital Partners, LLC
Regal Securities, Inc.
RELiANCE Investing
Reshape Wealth
Retirement Solutions, Inc
Richfield Orion International
Robin Edgar Investments
Sanctuary Wealth Management LLC
Sandlapper Securities
SCF Securities Inc
Sequence Financial Specialists
Sigma Financial Corporation
Signator Investors, Inc.
Silber Bennett Financial, Inc.
Silverhawk Asset Management, LLC
Simons Financial Network
Solomon Financial Services
Sourcenet Investment Services LLC
South Coast Wealth Management
Stone Hatcher Financial
Stonepoint
Stout Bowman
Strategic Advantage Financial
Strategic Advisors, Inc.
Summit Financial Group Inc
Synergy Wealth Management
Synergy Wealth Mgmt
T3 Trading Group, Llc
TAG Group, Inc
Tangent Capital Partners, LLC
Tate Asset Management
TCFG Wealth Managment
Teninbaum FO
The Enterprise Securities Company
The Fig Group, LLC
The Financial Team, Inc.
the Groop
The Sherer Group LLC
The Strategic Financial Alliance, Inc.
Thomas J. Wolf, CFP
Titan Securities
Trustmont Financial Group, Inc.
United Management Group
United Planners Financial Services of America
US Capital Global Investment Management
US Capital Investment Management LLC
USA Financial Securities Corp
Veripax Financial Management LLC
Vestech Securities
VESTECH Securities, Inc.
VIA Folio
Vista Properties and Investments
WE Alliance Wealth Advisors, Inc.
WEALTH STRATEGIES ADVISORY GROUP
WealthGurus(R)
WealthMaker
West Peak Investments
Western International Securities, Inc.
Westpark Capital, Inc.
Whitehall-parker Securities, Inc.
Widener & Asher Asset Management
Wilson Wealth Management, INC.
Xnergy Financial LLC
5G Partners
*AI Insight
Aprio
Baker & McKenzie LLP
BB&T Capital Markets
Buttonwood Investment Services LLC
C5 Solutions
Community National Bank
*Computershare
CreditGuard, Inc.
*Discovery Data
*DLA Piper
*Engage-BD
Factright, LLC
Financial Services Institute Inc.
FINRA
FINRA - Financial Industry Regulatory Authority, Inc.
*Great Lakes Fund Solutions, Inc.
Handler Thayer, LLP
HillStaffer
iCapital Network
Impact Partnership, LLC
IPA - Investment Program Association
JCC Advisors, LLC
JM Tax Advocates
*Kaplan Voekler Cunningham & Frank PLC
Kinsale Trading LLC, Publisher of The 7:00's Report
Kirton & McConkie
Kutak Rock LLP
MacDonald Realty Group
Mainstar Trust
*MBD Solutions
MD Global Partners, LLC
*Mick Law PC
Mick Law PC, LLO
*Mick Law PC, LLO
Miterko & Associates
Moran Reeves Conn PC
New Direction Trust Company
*NuView IRA
Opal Group
*Orchard Securities - MBD
Paliotta & Associates
Patrick Capital Markets, LLC
PENSCO Trust Company
*Phoenix American Financial Services, Inc.
*Ray Simmons Corp
*Real Assets Adviser
*Real Assets Adviser - Institutional Real Estate Inc.
Reif Law Group
Robert A. Stanger & Co., Inc.
S2K Financial
*SAFFIRE HEDGE
SC Distributors, LLC
*Securities Transfer Corporation
Seyfarth Shaw LLP
*Skyway Capital Markets, LLC
Snyder Kearney, LLC
Sorensen Entity Services
Spotlight Marketing Communications
*SS&C Technologies
Stroock & Stroock & Lavan LLP
Sullivan & Worcester LLP
*The Bowman Law Firm LLC
*The DI Wire
*TNDDA
*UMB Bank, Institutional Banking
White Glove Workshops
Williams Mullen
1031 Xpress Inc
AEI Capital Corporation
AEI Fund Management
ALAN GLENN
American Alternative Investments
Amherst
APX Energy, LLC
*Archon Capital
Artivest
*Ascendant Capital
B10 Capital
Black Creek Group
*Bluerock Capital Markets
*Bluerock Real Estate
*Bourne Financial Group, LLC.
*Broad Reach Retail Partners
*CAI Investments
*Capital Square 1031
Cardiff Development Partners
*Carter Multifamily
Casoro Capital
CNL Securities Corp.
Cole Capital
CommonGood Capital
CORE Capital Markets Group Inc
Core Pacific Advisors
Core Pacific Advisors, LLC
*Cottonwood Residential
CP Homes
Cunat, Inc
*Cygnus Capital
*deeproot®
Destra
EB Arrow
EcoVest Capital
*EvrSource Capital
*ExchangeRight Real Estate
Florida Atlantic University
*Four Springs Capital Trust
*FS Investments
GK Development Inc
*GPB Capital
*Green Rock, LLC
*Griffin Capital Corporation
Guggenheim Partners
*GWG Holdings, Inc.
*Hamilton Point Investments LLC
Hamister Group, LLC
Hartman
*Hartman
Hartman Income REIT
*HC Government Realty Trust, Inc.
Highlands REIT
Hines & Company
*Hines Securities
http://www.proffittdixon.com
*Inland Private Capital Corporation
*Inland Real Estate Investment Corporation
iSelect Fund Management, LLC
John Henry Oil
KBS Capital Markets Group LLC
Land Investors, LLC
Legion Capital Corporation
Leitbox Portfolio Partners
*Livingston Street Capital
*Lodging Fund REIT III
Luxe Residential
MDS Energy
*Montego Minerals
*Moody National Companies
*Multi Financial Securities Corp.
NATIONAL REAL ESTATE ADVISORS LLC
*NB Private Capita
*Nelson Partners
*NexPoint
Olympus Property
*Participant Capital
*Passco Companies LLC
*Peachtree Hotel Group
Phillips Edison & Company
Phoenix American Hospitality
*Preferred Apartment Communities Inc
PREP Property Group
*Resource
*Resource Royalty, LLC
*RK Properties
*Sealy & Company
*Shopoff Realty Investments
*Sixty West, LLC
*SmartStop Asset Management, LLC
*Sound West Realty Capital
*Sovereign Partners
*Spring Hills Holdings, LLC
*Starboard Realty Advisors LLC
*The Empire Group LLC
The Entrust Group
The Gladstone Companies
The Kase Group
*Time Equities Inc
TJ Management, LLC
Tortoise
Tri-Land Properties, Inc.
Triloma
*Triton Pacific Securities
Union Square Capital Partners, LLC
*US Energy Development Corporation
VehicleOccupancy
*Virtua Capital Management
*Waypoint Residential
*Webb Creek Management Group, LLC
*indicates exhibiting firms
Exhibitor Info.
Set-up Hours:
Sunday, October 7
1:00-6:00 pm
Monday, October 8
8:00 am-4:00 pm
Show hours:
Monday, October 8
6:00-7:00 pm
Tuesday, October 9
8:00 am-7:30 pm
Wednesday, October 10
7:30-9:00 am
Tear-down hours:
Wednesday, October 10
9:00 am-1:00 pm

*All exhibitor materials must be removed by 1:00 pm.
Marketing

All exhibitors need to send a current logo to Jennifer Fitzgerald, Director of Marketing.
Program Book and Mobile App Ads and Materials
Diamond exhibitors receive:
Full page, 4-color ad in printed conference program -- DUE Friday, September 14, 2018
Logo displayed, linking to URL of choice, in event mobile app - DUE Friday, September 14, 2018
Banner ad on event mobile app -- DUE Friday, September 14, 2018
Brief company profile included in the event mobile app -- DUE Friday, September 14, 2018
Recognition by category on the ADISA website, select pre-event eblasts, onsite signage and general PowerPoint
Platinum exhibitors receive:
Half page, 4-color ad in printed conference program -- DUE Friday, September 14, 2018
Brief company profile included in the event mobile app -- DUE Friday, September 14, 2018
Logo displayed, linking to URL of choice, in event mobile app -- DUE Friday, September 14, 2018
Recognition by category on the ADISA website, select pre-event eblasts, onsite signage and general PowerPoint
Gold exhibitors receive:
Brief company profile included in the event mobile app -- DUE Friday, September 14, 2018
Recognition by category on the ADISA website, select pre-event eblasts, onsite signage and general PowerPoint
Logo displayed, linking to URL of choice, in event mobile app
Silver exhibitors receive:
Recognition by category on the ADISA website, select pre-event eblasts, onsite signage and general PowerPoint
Logo displayed in event mobile app
Bronze exhibitors receive:
Recognition by category on the ADISA website, select pre-event eblasts, onsite signage and general PowerPoint
Listing in event mobile app
Printed ad specs: (for Diamond and Platinum exhibitors only)
Full page: 6x9" vertical, 4-color
Half page: 6x4.5" horizontal, 4-color
Artwork must be in PDF format.
Must be 300 dpi or higher.
Include all fonts and graphics embedded in files.
Ads created in Microsoft Word, Publisher, PowerPoint or any other word processing program will not be accepted. These files must be exported to PDF.
Ads smaller than the specified size will be centered on the page.
Please email ads to Jennifer Fitzgerald, jfitzgerald@adisa.org.
ADISA Contact Information
Erin Balcerzak
Membership Services Coordinator
Conference registration
Payments
Booth assignments

Jennifer Fitzgerald
Director of Marketing
Program book
Ads
Logo usage
Media questions

GES – Global Experience Specialists, Inc.
GES will be onsite show to assist you in coordinating any last minute services, ordering additional products and answering any questions you may have.
Hotel & Travel
Hotel & Travel
All conference events will be held at ARIA Resort & Casino, Las Vegas.

ARIA Resort & Casino
3730 South Las Vegas Boulevard
Las Vegas, NV 89158

Please note: The ADISA hotel block is almost sold out, and our conference rate and/or complimentary rooms are in very limited supply.

If you are a Broker-Dealer, RIA or Family Office, you may be waitlisted or there may not be discounted rooms available, depending on your arrival/departure.

If you are a Sponsor or Affiliate, you can still book through this link for a limited time: https://book.passkey.com/go/ADISAM18.

If you would like assistance with the hotel, please contact Erin Balcerzak at ebalcerzak@adisa.org.

BEWARE of hotel reservation scams: There are several hotel reservation "pirates" who somehow get prior year meeting attendance lists and then approach past attendees to reserve their hotel rooms and in so doing either steal credit card information or broker a non-refundable reservation with extra junk fees. Please note that ADISA does not call or send out emails to individuals to solicit hotel reservations. You should use only the link provided in our reservation system to book your room. Please contact us with any questions.
Increase your connections at the next ADISA event!
Enjoy fantastic networking opportunities while learning the latest industry trends, marketing recommendations and current regulations.